Tomas Axén Haraldsson   co-founder and partner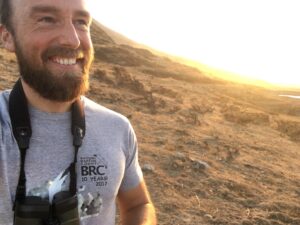 Middle East expert, living in Singapore, project manager, lecturer and youth inspirer. University degree in Middle East Studies from the Stockholm University as well as years of living and working in the MENA region. Having worked with immigrants and youth projects in the suburbs of Stockholm as well as small-scale nature tourism across the Middle East, Tomas manages the full range – from operative and hands-on to the political aspects and strategical planning.
The "Entrepreneurs Hub" in Stockholm for immigrant startups was initiated and lead by Tomas in 2016-2018. Board member of the Ornithological Society of the Middle East (OSME), former board member of swedish NGO Centre for Youth Exchange (CIU) and initiative holder and driving force behind Bird Camp Besh Barmag  in Azerbaijan. Tomas also initiated nature tour groups to Syria in 2008-2011 and did a period as intern with Bird Life Middle East Division in Amman, Jordan, 2010.
With 50+ seminars and lectures Tomas is an inspiring, educational and entertaining speaker on Middle East issues and can put things in perspective and guide you through a complex region. Contact Tomas to book a seminar for your high school class, your employees or colleagues.
 co-founder and partner Daniel Yttermalm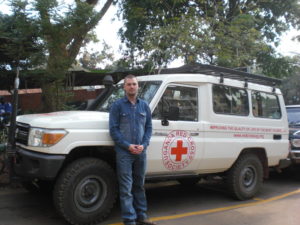 Considerable experience in organizational development and capacity building overall after more than twenty years of working for NGO:s and municipalities. The positions have mainly been within the fields of project management, peace work, human rights, media in exile, resource mobilization, PMER, youth engagement, refugee and integration issues and volunteering programs.
Bachelor degree in Human Geography with focus on third world issues and sustainable development. Master course in Integrated Coastal Zone Management through GIWA (UNEPs water assessment organ) with case studies in East Africa. Having worked as coordinator for a large scale Sida funded Media in Exile project (Strengthening Independent Media in Exile, SIMIE), arranged tolerance trips to Bosnia í Hercegovina for youth, done monitoring and evaluation work in Uganda, a trainee period with the International Federation of the Red Cross and Red Crescents delegation in the Maldives and worked with projects in Colombia for the last five years (through different projects, networks and agreements, eg with UNODC and UEFA with focus on the governmental peace agreement with FARC etc), Daniel is experienced working in international contexts.
Hala Abunar subcontractor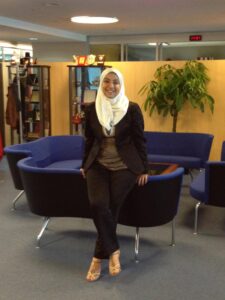 Candidate in a Master Programme in management and Organization in International Organization from Linköping University and Strategic Communication with Örebro University, Sweden. Main research interests: Project Management in NPO, integration of Beneficiaries in Communications as well as Knowledge Creation within virtual teams. Studied International Relations at Jönköping University Holding a bachelor's degree in management from Damascus University, Syria.
Worked for 13 years in different UN organizations and humanitarian NGOs: UNRWA (United Nations for Relief and Works Agency for Palestinian Refugees), IOM (International Organization for Migration) and Mercy Corps in Libya in different humanitarian projects. Hala has very diverse experience dealing with a wide range of humanitarian partners including UN agencies, International & local NGOs as well as the local communities. Trained as a diplomat in Geneva Center for Security Policy.